We aren't saying that all these women are gold diggers, but hot women and rich athletes go hand in hand. It's no surprise that some of the biggest athletes in the world are able to go home to a nice, beautiful woman, and a perfect life. Here are 31 of the hottest wives that are seen locking arms with professional athletes.
Nastya Shubskaya
Her name may be quite a mouthful, but so is her future hubby's resume! Currently, she is engaged to Alex Ovechkin, a player for the Washington Capitals. As for her career, she's trying to rise to stardom on her own as an actress and model. Hailing from Russia, her name is just as beautiful as she.
La La Anthony
A former successfully MTV VJ from back in the good 'ole days of MTV, La La Vasquez is now La La Anthony – as she's married to a supreme Knicks star, Carmelo Anthony. Of course, she's a delightful host here and there, and has even starred her own reality television show, authored her own books, is a business woman, and even a producer. While she doesn't need her husband for success, the two combined are a power couple.
Gisele Bundchen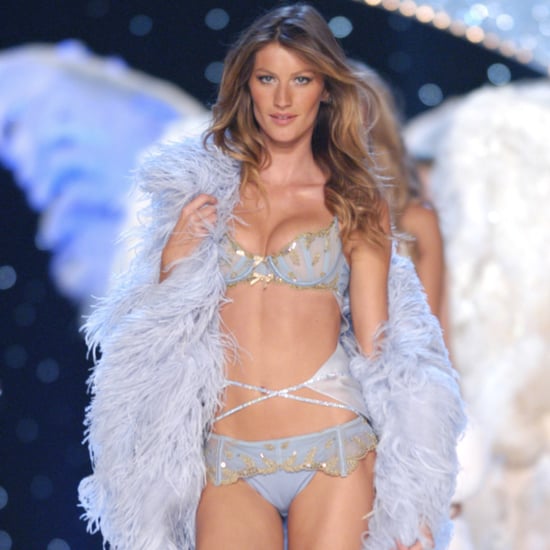 At one point, Gisele was one of the most notable models in the world. A Brazilian model that has graced many runways, she has also strutted her stuff down the aisle for her husband, Tom Brady, the infamous Patriot's quarterback. The two also have beautiful children together and a home in Tom Brady's team's state.
Brooklyn Decker Roddick
Next on our list is a model that has graced the cover of Sports Illustrated as a swimsuit model, as well as being married to the famous former professional tennis star, Andy Roddick.
Yolanthe Sneijder-Cabau
This combination could set the world on fire – a Spanish-Dutch actress, Yolanthe is one of the most gorgeous women we've ever laid eyes on. Unfortunately, she's off the market, as she's married to the Dutch footballer that goes by the name of Wesley Sneijder.
Vanessa Bryant
Kobe Bryant has been off the market for quite some time, as he and Vanessa have been together sine she was 17. While Jobe was 21, the two were consenting and are now happily married. Boasting a gorgeous smile, we can see why Kobe couldn't resist putting a ring on it!
Kate Upton
Kate Upton's curvy cover of Sports Illustrated rocked newsstands everywhere, and since catching the eye of Justin Verlander, a pitcher for the Detroit Tigers, they haven't been able to keep their hands off of each other since. After five years, they got engaged in 2016, and were married just a few days ago after the 2017 World Series.
Gabrielle Union
Whether you know her from playing the Clover's Cheerleader Captain in Bring It On, you may also know her as being married to Dwayne Wade, a former gauge for the Miami Heat. Dwayne had a previous marriage, which they both have full custody of the two children conceived from said marriage.
Carrie Underwood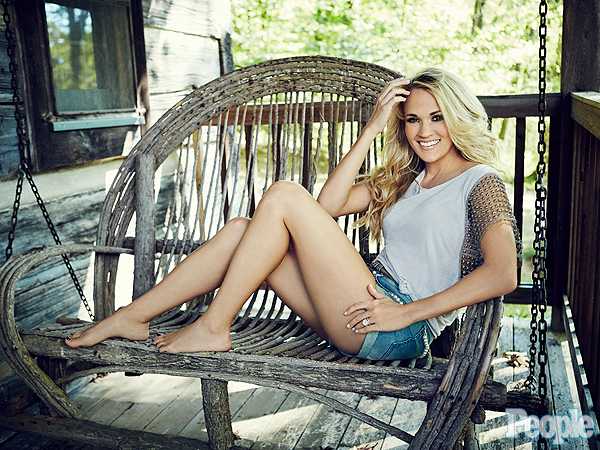 While Carrie made a name for herself with her incredible talent and Southern Belle grace, she apparently caught the attention of Mike Fisher, a defenseman for the Nashville Predators. Now, the country music star and the star athlete are happily married and living a picture-perfect life.
Brande Roderick
Even though this woman may be a bit too seasoned for some of today's men oogling at this article, Brande Roderick is a former smoke show for Baywatch, and even was a Playboy Model. While she would have done just fine on her own, she also ended up marrying Glenn Cadrez, a linebacker for the Denver Broncos. Both have talent that ended up fusing together to create one power couple.
Ayesha Curry
Next on our list is a beautiful woman that's married to the point guard for the Golden State Warriors – you guessed it; Steph Curry! They actually met when the two were young and attending church together, and have been inseparable ever since. Sports, God, and beauty – oh my!
Amanda McCarthy
Amanda McCarthy is quite the comedian on Twitter, and is well-known for it; however, she's also known for being Brandon McCarthy's Wife, an incredible pitcher for the Los Angeles Dodgers.
Tiffany Hughley
A stunning woman with long-term commitment goals, her and Mario Manningham, a former wide receiver in the NFL, have been together since they were young in high-school. We love the high-school sweetheart story, and love that they were together for each other before the rise to fame.
Hayden Panettiere
Hayden was already quite famous before meeting her now-beau, but we can't help to note their power couple status. Even though she was just 20 at the time, you may not have known that she married Wladimir Klitschko in 2009! A former heavyweight champion in the world of boxing, we're so happy that their young love worked out.
Leila Lopes
We actually think that New York Giants' Osi Umenyiora should be honored to being married to a former Miss Universe. Representing her country of Angola, Leila Lopes and Osi Umenyiora married in 2015. She also studied at the University of Suffolk, and is a TV host, model, and actress beyond being Miss Universe 2011. She's beauty, she's grace, and she's everything we hope our future daughters aspire to be.
Amy Young
Next on our list is a couple that has been together since elementary school. Yep, you read that right! Deron Williams, a point guard from the Dallas Mavericks, has been together with his current lady Amy Young, since they were in their glory juice box days. How cute!
Shakira
Shakira has quite the voice that doesn't need a man, but she found love in Gerar Pique, a Spanish footballer who's extremely lucky to be married to the famous singer-songwriter that has some of the most popular songs in the word – ever. Both have incredible resumes and their future children are going to inherit some incredible talents. Talk about set for life!
Olivia Munn
Olivia had quite the career already, but she's a notable comedian and actress – also a total babe. While not married, she has been dating a quarterback for the Green Bay packers!  Aaron Rodgers and Olivia Munn have been dating since 2014, and we're quite jealous that he's the lucky lad to snag her off the market!
Jessie James Decker
Jessica James Decker is not only gorgeous, but a wonderful singer in the country-pop genre. In fact, Eric Decker of the New York Jets thought so too, as he wifed her up rather quickly! She's also been featured on reality television like Eric & Jessie, as well as Game On, and Redneck Island. Even though they just revealed the gender of their third child, she's still actively releasing music this year!
Lisa Dergan Podsednik
Another Playboy model on this list with quite the looks, Lisa Dergan Podsednik ended up being the Playboy of the Month for July 1998. While those days are over, Scott Podsednik, a former MLB center fielder, held onto her like no other.
Kendra Wilkinson
We all know Kendra from her Playboy glory days and her number of reality television shows she starred in during and after her reign in the late Hefner's household. Currently, she is married to the Hank Baskett, a wide receiver for the Philadelphia Eagles.
Lauren Tannehill
While Lauren doesn't have reality television experience or anything of the sort, she's a gorgeous woman with a decent social media following. Studying at Texas A&M University, she's trying to make a name for herself, while being married to Ryan Tannehill of the Miami Dolphins. The two married in Mexico and have remained happy in love for the last 5 years.
Gena Lee Nolin
You may have recognized this face from Baywatch also, and beyond have good looks and decent acting skills, she's also married to Cale Hulse, a former defenseman in the NHL. While she doesn't look a day over 36, this 45-year old has since retired from actively acting.
Kerry Washington
With stunning brown eyes and pink plump lips, Kerry Washington is a star actress, and also married to a Pro bowl cornerback – former cornerback Nnamdi Asomugha captured her heart and the two wed in 2013.
Lauren Rutledge
Lauren is a beautiful woman who caught the eye of infielder Josh Rutledge, a player for the Boston Red Sox. So how did they meet? Simple, she's a notable report/host for ESPN and CNN, and was often since in the public eye in the world of sports. She's also Miss Florida 2012!
Brittany Langdon
Next on our list is the wife of Matt Barkley, a quarterback for the notorious Arizona Cardinals. Another cute and sappy high-school love story, these two have been together for quite some time and it doesn't look like they're stopping anytime soon!
Martina Colombari
Another stunning and exotic actress, Martina Colombari is married to Alessandro Costacurta, a former star for the A.C Milan. She's starred in a number of Italian pictures, and even in the movie Paparazzi.
Savannah James
You didn't think we'd exclude LeBron James' wife from this list, do you? A stunning figure, the two wed in 2013, and have been together ever since. She opted to take his last name, and it's worth noting that they were high-school sweethearts, much like many of the couples on this list.
Alicia Sacramone
An Olympic medalist, Alicia Sacramone found love in Brady Quinn, a former quarterback for the NFL. Both equally successful in their respective sports, the two are a power couple. We're jealous of their future kids who will inherit enough genes to help them pass gym class.
Lorena Bernal
A former Miss Spain, Lorena Bernal is a gorgeous Spanish-Argentine actress who found solace in Mikel Arteta, a former star in the world of soccer. She's starred in a few television shows and movies, and is even a model and host.
Daniella Rodriguez

Last on our list is a woman who's newly engaged (as of last night!) to her fiancée Carlos Correa. After the Astros won their first ever title, Carlos got down on one knee and proposed in front of the entire world. We only thought it would be appropriate to include this, as it's currently one of the most trending!