There used to be a stigma about female athletes being too masculine or not that gorgeous, but we're sure that we can prove you wrong with a list full of the hottest women to grace athleticism. From all kinds of different sports and backgrounds, these scorching hot ladies will blow your dated stigmas out of the water. Here are the 31 hottest women in sports as we know.
Claire Bidez
First on our list is Claire Bidez, a woman who almost made it to the 2010 Olympics for Vancouver. A notable women's snowboarder, Claire hails from Colorado, but spent time studying at the Westminster College in Salt Lake City, Utah. She received a degree in Environmental Biology. Not only does she have the looks, but she also has the brains, and the fitness to match!
Ellen Hoog
Next is an athlete who takes the mold of a "masculine body" and shatters that perception. With her dash of femininity, this total babe is the full package. In fact, she plays one of the roughest sports – field hockey, and has received a gold medal for her team – Netherlands. Not only can she take a bit of rough housing, but her body is equally as slammin'.
Paige Spiranac
Upon first glance, Paige doesn't look like anything more than an Instagram model from the panhandle of Florida; however, she's about to prove you wrong: she's a professional golfer that's been increasingly gaining notoriety for both her looks and for her ability to play so well. Studying at San Diego State University, this 24-year-old may be the primary reason the LPGA decided to introduce a much stricter dress code for playing, as she's been known to be a bit scandalous in appearance on the course.
Leryn Franco
Leryn Franco is the closest thing we'll come to an actual Wonder Woman (Gal Gadot's version) in appearance and athleticism. A participant of not one, but three Olympics (2004, 2008, and 2012), she was a notable Paraguay player in the sport of javelin throwing. Watch out, though, Gal, as she's moved onto acting and modeling!
Soo Yeon Lee
Coming her ability to act and play sports, the gorgeous Soo Yeon Lee hails from South Korea and is quite the player. Beginning her career as a table tennis player at a very young age, she ended up being trained by a notable gold medalist that goes by the name of Jung Hwa Hyun in her home country. While she's retired now from the sport, her body is still as fit as it was in her prime.
Alexandra Raeva
While at first glance, she may look like a DIVA wrestler, Alexandra Raeva is actually a part of the Russian women's team for curling. In fact, she competed in this sport at the Sochi Olympics in 2014. She's made four separate World Championship appearances, including 2014, 2015, 2016, and even this year – 2017.
Sierra Blair-Coyle
Another blonde bombshell on this list, Sierra isn't just looks, though, as she's an incredible professional rock climber. A 23-year-ol hailing from Scottsdale, Arizona, she not only travels and competes full-time, but she has been a World Competitor 6 separate times (from 2010 to 2016). She was also a two-time Champion on a junior competitor level at the National Championships, and has quite a lot to offer with her degree in marketing from Arizona State University, as well. Beauty, brains, and the balls to climb something bigger than we'll ever know.
Leticia Bufoni
If you thought women couldn't skateboard, not only are you stuck in the 1950's, but you've never met Leticia Bufoni, a renowned skateboarder hailing from Brazil. Even though she may only be 24-years-old, she was just 14 when she was able to compete in the X games. After she was able to land some gnarly tricks, she ended up becoming sponsored shortly after, and even received a title in being #1 for women's street skateboarding for three years in a row (2010-2013).
Meghan Hardin
You may be thinking, "another blonde?!" Let's kick stereotypes to the curb right now, as she could probably kick your butt in the sport she reigns supreme in. Another beautiful woman who is a star LPGA golder, she's also the youngest to be ever seen on the Big Breaks series for the Golf Channel.
Allison Stokke
This next woman rose to fame through the Internet with the fashion modeling, but was also able to break into the world of American pole vaulting. At 28-years-old, she's accomplished more than most of us will do in our lifetime. In her high-school days, she broke quite a few pole vaulting records.
Blaire O'Neal
We aren't sure what it is about this type of appearance and women in golf, but there are a lot of similar-looking blondes in the game. Blaire O'Neal is yet another beautiful up and comer in the world of Gold, and she has quite the following already. She's one a few awards for her talents, and we don't think she'll be subsiding from the game any time soon – oh, and she's a model.
Allyson Felix
A competitor for the grand 'ole United States of America, Allyson Felix is a gorgeous and notable athlete. In fact, she's won 4 Olympic gold medals for our wonderful country! Beauty, grace, the body, and talent, Allyson is a fierce competitor that hails from Los Angeles, California. She competes in the 100 meter races, 200 meter races, and the 400 meter races. Not only has she been a World Champion 3 times, but she's also a 2-time silver medalist in the Olympics, as well.
Nastia Liukin
A gorgeous woman with incredible skill, she was able to win the individuals all-around medal (gold, might we add) at the 2008 Olympic Games in Beijing. Not only has she authored a book, but she's won quite a few other medals, too. An artistic gymnast, her grace and beauty also takes shape in the form of her movement.
Mikaela Shiffrin
Noted as one of the best skiiers in the world, Mikaela Shiffrin kills on the slopes. She is an Olympic champion and world champion, and hails from cool Vail Colorado. She specializes in the giant slalom, and any technical events involving the slalom. At just 22, she has accomplished way more than I could ever hope to.
17. Michelle Jenneke
You may have seen Michelle's face in a viral video that set the Internet ablaze in 2012 – a video of her showing off her warm-up dance. Now, it's worth mentioning that she has much more talent in Australian hurdling, as that's what she's famous for.
Kaitlin Sandeno
Kaitlin Sandeno is a four-time Olympic gold medalist that hails from the US of A. She performed at the 2000 Olympic games in Sydney, as well as the 2004 Olympic games in Athens, Greece. She's also a holder of world records, and even went to the infamous El Toro High School – no relation to Rancho Cucamonga High in "Bring it On", who represented themselves as the "Toros" from Sunny Southern California. Kaitlin is still very active on the web and has a decent following. While being a former athlete, she's still well-versed in the butterfly stroke, medley swimming, and freestyle.
Kiira Korpi
Appearing as if she's the girl-next door, Kirra Korpi is a figure skater from Finland who retired in August 2015. She represented her home country of Finland, and wrote on her website that she initially set out to be "the best figure skater in the world". She was quite notable, and is a 5x Finnish national champion, along with being a medalist two times for the Cup of China, as well as winning the European bronze and silver medals 3 times. While she has a much lengthier resume than this, we just wanted to show you how much she accomplished in 22 years – from age 7 to age 29!
Jonelle Filigno
A soccer player hailing from Canada, Jonelle Filigno is a gorgeous woman who ended up winning a bronze medal at the Olympic games at London's 2012 games. Bronze isn't anything to bat an eye lash though at the world's toughest competition.
Jen Lacy
Next on our list is Jenn lac, a gorgeous woman who makes casual clothing look like a smoke show. The first basketball player on this list, she is a professional Women's National Basketball Association player who ended up winning a league title with her team, the Phoenix Mercury, in 2007. Thank you for paving the way for women in basketball, you stunning woman!
Rachel Cummins
Rachel goes by a nickname as sexy as she, "The Panther". This wild cat has quite the lengthy MMA career, and has more wins than losses. Currently, her record is 3 wins, 2 losses – and don't say anything nasty to her or she may beat you up; you might like that, though! She's ranked number 87 on the Top Women fights in the Bantamweight category, and comes from Lake Forest, California.
Anastasia Ashley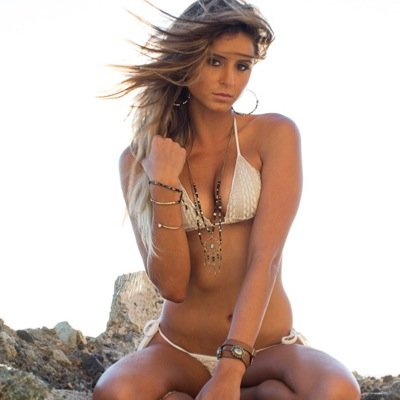 Her name sounds like a total California bombshell name, and you'd be right in the sense. A notable American surfer, Anastasia Ashley comes from San Clemente, California, and was in Sports Illustrated after her incredible performances and huge social media following.
Gina Carino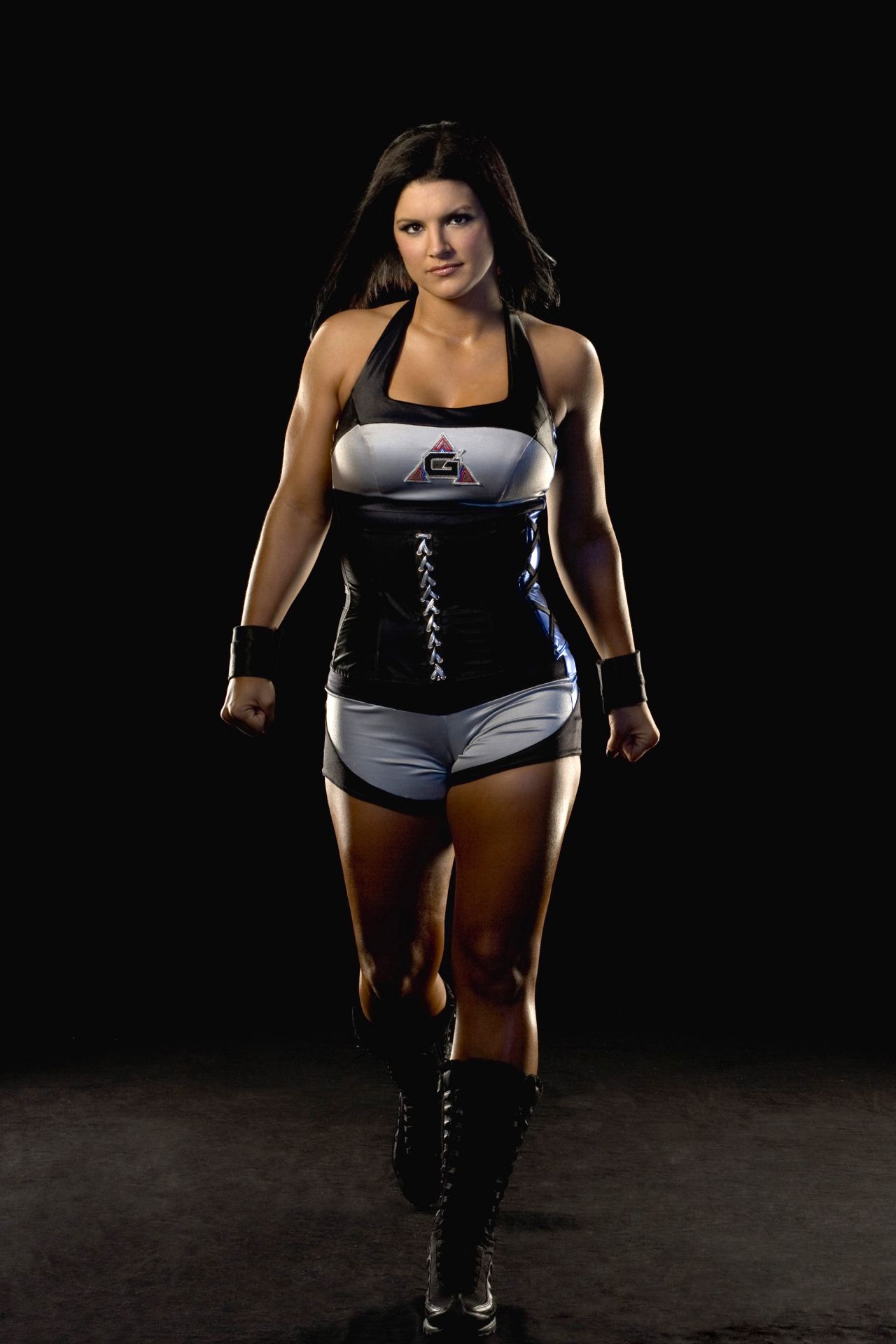 You most definitely have seen her in Deadpool as AJAX's side kick, but she's also a top MMA fighter that holds a 7-1 career record. Not only does she have the capability of kicking your ass, but she's gorgeous and can act, too! While she's retired now, she ended up going from Muay Thai to MMA where she competed for teams like EliteXC and Strikeforce. Her division was the featherweight category, and now she's into acting!
Lauren Sesselmann
Sesselmann is not only a smoke show, but she's also a bronze medalist for the women's soccer team in Canada. This medal was won in 2012, but she's done her part in athletics since. She was once on the Santa Clarita Blue Heat, and received an education from Purdue University, and Notre Dame Academy. A former Olympic medalist and defender for her team, Lauren has made quite the mark in women's soccer.
Jordan Larson
While she may not be the stereotypical American beauty, we think Jordan is hot – and her sports career is even hotter! Serving as a current member of the indoor women's volleyball team, she plays for the United States, and even won us the silver medal in 2012. Rock on, Jordan.
Hope Solo
You've probably seen her face on memes, Imgur, you name it, but Hope Solo is actually a notable soccer player for the Women's National Team representing the United States. With no relation to Han Solo, she's one of the best goalies in the business.
Michelle Waterson
Another notable MMA competitor, she's been seen as one of the best fighters to go pound-for-pound; oh, and it's not just for her country, but in the entire world. Competing in the UFC, she's an Invicta FC atomweight champion, and as of this summer, she was ranked #6 for contenders in the women's Strawweight division for the UFC.
Paige VanZant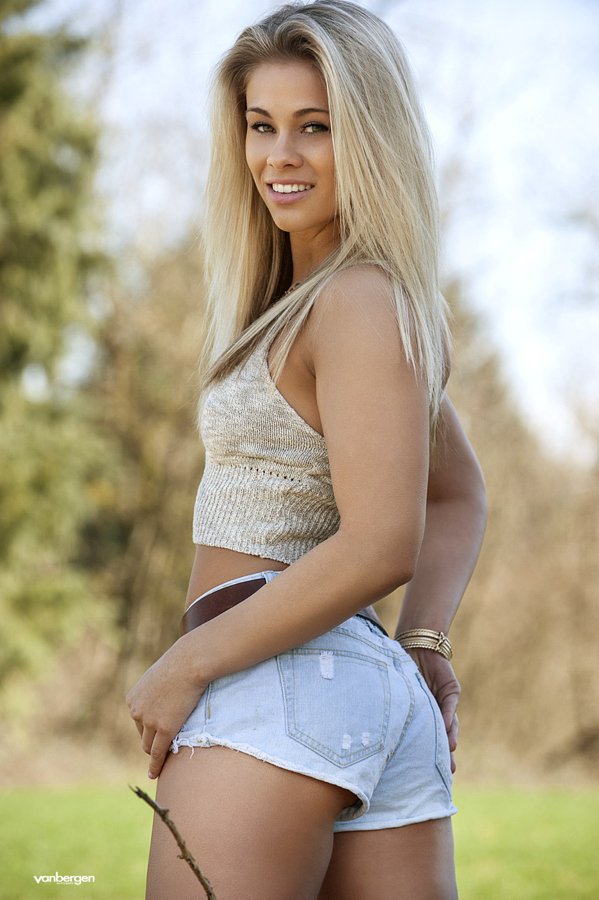 We have a ton of MMA fighters on this list, and for some reason, powerful women with a ton of strength to defend themselves makes them even more attractive. Paige VanZant is no different, and she's actually becoming a household name in her Strawweight division. In fact, she's in the top 10!
Serena Williams
I can't believe we've come this far without mentioning any of the Williams sisters, but we think they deserve a high title on this list. One of the greatest female tennis players ever, Serena has won herself 22 Grand Slam titles and has even won 4 gold medals. Her career isn't over yet, and she's been the face of women's tennis for more than a decade.
Anna Fenninger
Another skier for the Giant Slalom, Anna ended up competing in the Sochi Olympic games in 2014, winning the Super-G title, and even a gold and silver medal! Born in Hallein Austria, Anna is the overall World Cup champ for two consecutive seasons – 2014 and 2015.
Laisa Andrioli
A total smoke show, Laisa Andrioli is on the Brazilian Women's National team as a soccer player with a crazy amount of skills. While she's not doing much now besides actively looking for more soccer opportunities, we don't think we've seen the last of her yet!
Rachel Wray
A former cheerleader turned MMA fighter, this girl shows that all pep and no bark isn't common for a bombshell like her. She actually cheered for the NFL before jumping ship to another tough sport! Her reign on the Kansas City Chiefs didn't go unnoticed, but we can't wait to see what she does in the world of MMA fighting.